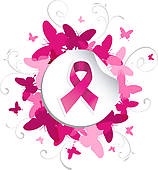 Cancer Patients
There is nothing that bring more fear to our hearts than the dreaded word CANCER. We all know someone who had cancer, is battling with cancer or died from cancer.
Whether you are newly diagnosed or whether you are a cancer survivor, fear and anxiety is and becomes part of daily living. There are so many questions around it: did I do something to make myself sick, am I going to die? What about my family? How will I get through this? Often the spouse who is not sick does not know how to to support his/her partner. The children are confused, scared and the whole family is confronted with this dreaded situation.
Research has shown that it helps newly diagnosed patients to deal with cancer in a better way if they receive psychotherapy. Also, during and after cancer treatment, psychotherapy can assist in supporting the patient and cancer survivor in picking up the pieces and to manage life in a better way.
I have a good understanding and knowledge of cancer and the process to health. Contact me if you need therapy to help you through difficult times.
"You never know how strong you are until being strong is the only choice you have."
Cayla Mills

Cancer Support Workshop
The workshop is in development. Please let us know if you are interested.